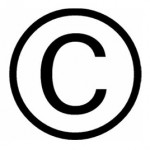 Hi folks
While the tension in the air builds as the blog and podcast prepares for the big kickoff on 1 Feb 2013, here's something of an administrative comment.
As detailed in the blog policy, the material at this blog is copyrighted. I own it. That means that if you like something that you see here so much that you want everyone to see it, that's great, and the way to let them see it is to provide a link to this website so that they can see it themselves. You may not copy and paste an entire blog article elsewhere, you can't upload my podcast episodes elsewhere, and I also ask that you do not link directly to the mp3 files of podcast episodes. If you think an episode is good enough to share, then link to the blog episode that contains the episode. Let people come and see the source for themselves.
All of this is in the blog policy, which I recommend reading if you haven't yet.
If you do want to reproduce my material elsewhere and you think there's a good reason for doing so, contact me to discuss it.
Thanks
Glenn
Similar Posts:
If you liked this content, feel free to buy me a beer!