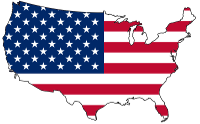 If you're near LA or Houston in July 2014, I'd love to meet you!
While I'm there I'll be giving a total of four talks including the talk that sparked this visit in the first place, which will be at the inaugural Rethinking Hell conference.
Hell as an Apologetics Concern
On the 8th of July I'll be in LA where I'm privileged to be speaking to Reasonable Faith LA (headed up by Chris Sandoval) in Whittier. I'll be speaking on "Hell as an apologetics concern." There is a reluctant but growing acceptance among Evangelicals (other than the most entrenched traditionalists) that the traditional view of hell as a place where God consigns the lost to en eternity of torment is an apparently insurmountable problem for the view where God is perfectly good and loving. When fully appreciated, the purported problem of Old Testament violence pales into insignificance compared to the problem of a perfectly good and loving God who subjects human beings to torment without end.
All other things being equal, an outlook that contains fewer or more readily resolvable conflicts is more likely to be true than alternatives that contain more or more serious conflicts. The fact that annihilationism would probably resolve the conflict does not automatically make it true (for there may be other ways to avoid the conflict, albeit ways that are not acceptable to Evangelicalism). However, given what Evangelicals already believe, the problem of the traditional doctrine of hell combined with the ability of an annihilationist view to resolve the problem and the prima facie plausibility of annihilationism as an interpretation of the biblical material (something shockingly underestimated by many Evangelicals) should provide a strong motivation to re-evaluate the traditional view and consider afresh the arguments for annihilationism, especially if one has strong apologetical interests.
Materialism and Christology
Then on the 10th of July in Houston I'll be giving a couple of talks. First I'll be speaking to a class at Trinity School of Theology on philosophy of mind and the incarnation. This is (to me, at least!) a fascinating subject, one about which I wrote recently for the upcoming Ashgate Research Companion to Theological Anthropology. If we adopt a materialist or physicalist view of human beings where we are a bodily creature and our conscious self is not a non-material substance commonly called a "soul," then we have to revisit some of the things that many Christians believe. One obvious example is our understanding of the afterlife. If we're physical creatures then we will have to give up belief that we will live on as disembodied souls in heaven while our mortal husks – our bodies – return to dust in the grave. One other area that we have to look at again is Christology – our view of the person of Jesus. If human beings are physical things then what are we saying when we say that the Son of God became human? And if human beings do not have souls that survive death, then what happened when Jesus of Nazareth died on the cross? Orthodox Christology has always maintained that Jesus is one person with two inseparable natures, divine and human. But if human nature is constituted physically, then did the two natures get separated when the divine nature lived on? Or did the person Jesus of Nazareth die completely? If the latter, then what became of the Trinity? While these may be tricky questions, they are actually no more tricky – in fact they may be even less tricky – than the standard questions that Christian dualists must answer. Answers for the materialist are close at hand for those with the will to find them (something that may be lacking among our dualist critics!).
Political Liberalism as a Christian Artefact
Later on the 10th of July I'll be giving a public lecture at Houston Baptist University related to the broad subject area of religion in the public square. Specifically I will be talking about "political liberalism as a Christian artefact." There's a widely held view among those who self-identify as liberals that religious convictions belong in private rather than in public, and certainly they should be kept out of our thinking about the sorts of public policies that we should implement. There is a deep irony to this in light of the fact that some of the grounding assumptions of modern political liberalism – especially the doctrine of basic equality – have their origins in a religious worldview. More than that, they may even have their conceptual basis in a religious worldview, for on naturalistic assumptions the doctrine of equality looks obviously false.
The Future of Hell
Then on the 11th of July the Rethinking Hell conference kicks off at the Lanier Theological Library, where I'm delighted to be giving one of the keynote addresses, talking about "the future of hell." Evangelical conversations about hell have changed significantly over the last few decades, in no small part due to the rapidly growing acceptance of annihilationism or conditional immortality, which in turn has been given a significant helping hand from Edward Fudge, author of The Fire that Consumes, but many others have been part of the change as well. Where should the conversation go from here?
If you're in LA or Houston and you'd like to come along to any of the public talks (or the Rethinking Hell conference), please do! All things going well I'll be heading home with a Stetson hat (I'll be in Texas after all).
Glenn Peoples