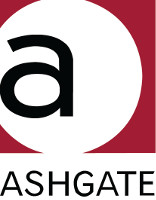 I'm delighted to announce that in December 2014 the Ashgate Research Companion to Theological Anthropology will be published, featuring a chapter from me called "The Mortal God." The chapter is about how a doctrine of the incarnation might look coupled with a materialist view of human beings. Theological anthropology is about coming up with a view of human persons from a decidedly theological point of view, although there is a natural overlap with philosophy of mind, philosophy of religion, theology and biblical studies. Questions about bodies, minds, souls, spirits, life, death, eternity and more are tackled in this sizeable piece of scholarship.
Here's the synopsis:












A while back I posted a draft version of my paper "William Hasker at the Bridge of Death." Since then, I've received feedback on the paper from both William Hasker and Nancey Murphy, for which I'm very grateful. As it turns out, I still think Dr Hasker's theory of emergentism and post-mortem survival of the mind has a major problem, and I don't think his criticisms change that, but they did help me to tweak parts of the paper, which is to be published in Philosophia Christi.
The bottom line remains the same: A mind/self that is genuinely emergent on the brain will cease to exist if that brain ceases to exist, and if it is able to survive as a self/mind when the brain has ceased to exist, then it turns out not to be emergent on the brain after all.
The finished version of the paper can be found here.