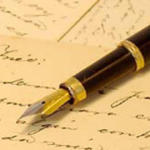 The best way to begin overcoming some things is one step at a time. (Actually that's generally the way to overcome most things.) With that in mind, I've come up with a realistic new model of doing this and I am about to:
Start posting blog articles at least fortnightly. I'd like to say weekly, but I don't want to over-promise and under-deliver. It might be weekly.
Start posting podcast episodes monthly.
Migrate the site to Dreamhost, in light of some frustrations with the level of service provided by my current webhost, GoDaddy. It'll cost more but be worth it.
Start creating short (no more than 5-10 minutes, probably no more than 5 minutes) videos.
Don't bug me if something hasn't come out exactly seven days after the last article (in fact ideally don't bug me at all about this – but I'm sure you wouldn't), but these are changes you can expect within a few weeks.
As always, anybody who wants to support this work is welcome to do so. It'll make me feel more obliged to produce content.
Glenn