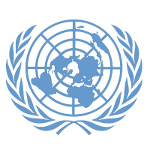 I'm going to start by painting pictures of two viewpoints. It might not be clear at first why I'm doing it, but just stay with me, all will be explained shortly.
Moral Relativism
On the one hand imagine a group of people who are moral relativists. Moral relativism is the view that there are no transcendant moral facts, but only relative moral perspectives. Regardless of one's view of morality, pretty much everyone believes that a plurality of moral perspectives exist. This is just to say that not everyone agrees on moral issues – hardly a controversial observation. Different individuals and different cultural groupings hold different beliefs about morality. But moral relativists go much further than this simple factual observation. Moral relativists believe that this diversity of moral beliefs is reflective of the fact that there are really no universal moral facts. People hold different perspectives on morality, and those perspectives are all equally correct.
Relativism can be subdivided into two basic kinds: Subjectivism and conventionalism. Subjectivism is an individualistic take on relativism, where every individual person determines their own morality. Not only does a person decide what they believe about morality (a phenomenon that we all observe), but a person literally determines what is morally right for them. The boundary of moral truth is the individual. What is really moral within those boundaries depends on that individual, and is not binding on anyone beyond that boundary. You might hear overtones of subjectivism from people whether they have actually decided on subjectivism or not; "Abortion: maybe not right for you, but right for me!" "Don't impose your moral views on other people, each person has to decide what's right for them." "If you think that your morals are right and mine are wrong, then you're just being narrow minded." You get the idea.
Conventionalism is more of a "group think" approach to relativism. Here, morality is the custom, consensus, or collective opinion of a group – perhaps a cultural category, tribal group, society, or some other kind of cluster of multiple people. In conventionalist relativism moral values are determined by one's group, and what is deemed right really is morally right for that group, even if not for others. Different cultures will therefore have different moral codes, and what makes this a relativist approach is the further claim that none of these moral codes can truly be said to be morally better than any other, since there is no morality that stands over and above all different cultures. If I were a conventionalist, while I might not personally like Sharia law, female circumcision or honour killings, I would have no way of claiming that there was anything morally wrong with it, since it is acceptable to those cultures that practice it, and morality is constructed by cultures. As soon as I make the claim that other cultures ought not do those things or that they should conform to the values cherished by my culture, I have overstepped the mark, and I am no longer acting like a relativist.
The opposite of moral relativism is moral "objectivism" or moral "absolutism." It's the view that there really are moral facts – claims that are absolutely true, whether we follow them or not. Moral facts, being facts and not conventions, transcend individuals and cultures, much like, say, laws of science. I think that relativism is an absurd position to take, and it is no accident that moral philosophers have no time for it. It's no accident that, as Chris Goawns noted, moral relativism has the rather undesirable distinction among ethical viewpoints "of being attributed to others, almost always as a criticism, far more often than it is explicitly professed by anyone" (see the "Moral relativism" link above). However, this blog entry is not intended as a critique of relativism, so I will not introduce reasons why I think it is wrong. The first thing I have set out to do is to paint a brief and accurate picture of what moral relativism is.
Human Rights
OK, that picture is painted. As promised, here is the second picture I want to paint. Imagine a group of people who are… there's probably a really good one-word noun for it, but I can't think of one off the top of my head, but we'll call them people-who-believe-in-human-rights (I'd use the term "humanitarians," but that's a little broader than just a concern for rights). According to these people, everyone, everywhere, in all nations and cultures – all people – have some basic rights. These rights are basic things in that they're fundamental. Human rights are not the product of human laws. In fact, these people say, it's quite possible to have a collection of laws that are fundamentally wrong because they are contrary to human rights. Perhaps those laws deny people the right to freedom of speech or religion. Those laws might deny women to show their face in public. Perhaps those laws forbid journalists to publish anything that is unsupportive of the government. According to these advocates of basic human rights, there would be something terribly morally wrong with these laws, whether the laws were passed here in New Zealand, in Australia, in Japan, in Afghanistan – anywhere in the world. Rights are things that ought to be left alone so that people can enjoy them, and to do otherwise is wrong, whoever you may be. I'm not going to paint a picture that is so detailed that it requires you to imagine each and every one of the rights that these people believe in, for now it is enough just to say that they believe that there are some human rights of an unspecified number.
OK, the pictures have been painted. Now comes the claim that I want people to accept: These two pictures exclude one another. You cannot consistently think of yourself as belonging in both of these groups of people at the same time. You might believe in human rights, or you might be a moral relativist (or perhaps neither of these things apply to you), but you cannot consistently be a moral relativist and a believer in human rights.
To some (perhaps even most) people this will, I think, seem fairly obvious. To believe in human rights is to say that there are moral claims that are true beyond yourself and beyond the boundaries of your own culture or social grouping. It's possible for people from other cultures to get it wrong, and to fail to uphold the rights that they should uphold. This is another way of saying that those moral principles are not relative.
The most well known statements about human rights in the Western world illustrate this very well. Perhaps the most widely cited is the United Nations Universal Declaration of Human Rights.. Here's a selection of the kind of thing we find in it, in no particular order. I've emphasised a few words.
All human beings are born free and equal in dignity and rights. They are endowed with reason and conscience and should act towards one another in a spirit of brotherhood.

…

Everyone has the right to life, liberty and security of person.

…

No one shall be subjected to torture or to cruel, inhuman or degrading treatment or punishment.

…

Everyone is entitled in full equality to a fair and public hearing by an independent and impartial tribunal, in the determination of his rights and obligations and of any criminal charge against him.

…

Men and women of full age, without any limitation due to race, nationality or religion, have the right to marry and to found a family. They are entitled to equal rights as to marriage, during marriage and at its dissolution.

…

Everyone has the right to freedom of peaceful assembly and association.
And so on. I have emphasised two types of words. First, I have emphasised words that stress universality. This was intended as a universal declaration, which is why it is littered with references to "everyone," "all human beings," "no one" and "without any limitation due to race, nationality or religion." Relative claims are very far from what are being made here. Secondly I have emphasised the moral words, in particular, "entitled." This certainly doesn't mean "legally" entitled, because the authors were well aware that unfortunately not everyone is currently legally entitled to the things it lists. The idea is that whether all societies recognise it or not, all people are, as a matter of fact, morally entitled to certain things.
In another widely quoted and loved statement, President John F. Kennedy in his inaugural address stressed the belief that human rights are not the fabrications of society, but are really, existing properties that exist whether we like it or not:
The world is very different now. For man holds in his mortal hands the power to abolish all forms of human poverty and all forms of human life. And yet the same revolutionary beliefs for which our forebears fought are still at issue around the globe — the belief that the rights of man come not from the generosity of the state, but from the hand of God.
Not everyone realises that this conflict exists (rather like someone who wants no tax and a great state funded welfare system).
For example, Andrew Yip and Michael Keenan describe a divide within the Anglican community. It's not this stating of the obvious that caught my eye, however. In particular they identity a rift between those who look favourably on the church's endorsement of same sex unions and those who do not, those who legitimise same-sex sexual unions and those who not, and those who endorse the ordination of people in such relationships and those who do not. Take a look at one of the ways in which the writers contrast these two groups and their attitudes. Packing in a number of words that are likely included to boost the "yuck" factor of their description, they first refer to "the traditional discourse that upholds moral absolutism, predicated primarily on scriptural inerrancy and traditional authority, most clearly illustrated through the stance of conservative evangelicals." On the other side, with language as loaded loaded as it can be, we have the view that "Christianity needs to open its arms to embrace the diversity of human life," a "non-traditional religious discourse" that is "clearly informed by the broadening cultural (secular) discourse of citizenship that emphasizes human rights as well as personal liberty and happiness." Whatever other contrasts are going on, and stripping away the misleading (and actually inflammatory, in spite of its niceness) language, there is a contrast made between people who believe in moral absolutes on the one hand, and people who believe in human rights on the other.
In more popular level cut n thrust internet tirades this kind of thing is no less prevalent. It's not always stated bluntly, but examples are there to be found. For example, in the very same blog post Deane over at the Dunedin School blog advocates moral relativism and also denounces those who "want to take away rights from women, homosexuals, and other minorities." Do people have a duty to uphold rights (and therefore warrant disapproval when they do now), or are morals relative? Decide, because it can't be both.
It may be emotionally satisfying, and perhaps it gives one the hope of appearing less offensive, to present oneself as undogmatic, accepting, tolerant, nice, approachable, inoffensive, yadda yadda, and the profession of moral relativism may – on first appearances anyway – seem to amount to just this (it's actually not, and I think it amounts to the opposite, but this piece isn't a critique of relativism). It's also obvious why people, relativists included, want to be seen to uphold fundamental human rights. To do otherwise will be viewed as evil, ogrish, as unthinkable. But those who want to advocate both are going to have to breathe in, bite the bullet, and make a choice.
To believe that all humans have rights is to reject relativism. To embrace relativism is to reject human rights for all. Which side, if either, are you on?
Glenn Peoples
Similar Posts:
If you liked this content, feel free to buy me a beer!