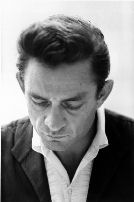 A friend of mine made an interesting comment to me lately about this blog. His room-mate had read some of what is here (in fact he could be reading this right now!), and he told my friend something to the effect of "this guy says things that you have to be a tenured lecturer to get away with saying!"
It's probable that he didn't mean everything that I'm about to say, but that comment – and other quite different comments as well – make me think about the kinds of things I write about, and also about the reactions I get to them. I think it's fair comment to say that as someone who wants people to realise that I am quite self consciously a conservative evangelical, and as a person who does not as yet have the protection of a secure teaching job, I take a few risks. If I do, then I don't do it deliberately, but I probably do it. Warning, the following is a bit of a rant, but it's something I'm a bit passionate about, and hey this is my blog, I'll post whatever I like.
Consider the following list of claims:
The Bible is the word of God.
We do not have immortal souls.
Abortion is immoral.
God raised Jesus from the dead.
The liberal claims made about early Christianity by the likes of the Jesus seminar and Bart Ehrman are ridiculous.
All people have a duty to obey God's law.
Inerrancy is a false view of Scripture.
If God does not exist, then there are no moral facts.
The state should not sanction same-sex marriage.
There is no such thing as eternal torment in hell.
The four Gospels are a reliable history of the life of Jesus of Nazareth.
I affirm all eleven of these claims. There are Christians out there who will, for that reason, think that I walk a fine line between evangelicalism and liberalism (or worse still, that I have slipped over the line and break bread with the liberals). They are entirely mistaken, but there are plenty who will think this way. There are likewise, liberal readers (by which I generally mean readers who are either sceptical of Christianity altogether or Christians who are theologically liberal) who think that the above list, considered together, places me among conservative fundamentalists. There's at least some truth to this, in the sense that I identify basically as a theologically conservative evangelical Christian. The theological and moral beliefs that I hold, I hold because I think that they are the beliefs best supported by the teaching of the Bible, and I think that the Bible has a fundamental authority since in it we learn about what God himself wants us to know and do. Although I cannot intellectually identify with the movement within Christianity that I call fundamentalism, I would sooner fellowship with them than with those who reject the Gospel any day.
My point here is that I seem to be on the wrong side of some group and risk offending them, yet I go ahead and do it anyway with no intention of offending anyone. It's not at all the case that I see myself straddling two camps. I am firmly within the evangelical camp, which is enough to turn off plenty of liberals. But I think the problem is one of pack mentality or "group-think." A lot of the conflict that exists between theological schools of thought – or at least between plenty of adherents of those schools of thought when defending specific doctrines held by the wider group, whether conservative or liberal, is ultimately not caused by the merits of those doctrines, but rather by the idea (whether conscious or not) that to be in this group means to buy the total package. If you're an evangelical, you've got to believe in inerrancy, young earth creationism, eternal torment in hell, and so forth, otherwise you're out of the club, or worse yet, some sort of traitor involved in a nefarious undoing of Christian theology. Similarly, if one is a member of the liberal crowd – so it seems to me as an observer – there exists a fear not so much of being mistaken, but rather a deathly fear of lending any support (or being seen as lending support) to the conservatives. Whatever conclusions the conservatives come to must, on pain of being tarred and feathered as a sympathiser, be rejected and ridiculed (preferably with scholarly sounding language so that people don't see it as ridicule). In either scenario, again I stress – as it seems to me – the actual merits of the belief in question, while rhetorically held at the forefront of the conversation, seem to have less causal force than they ought to in disagreements.
I am not walking any line between those two camps. But I do walk a line between annoying members of each camp or treading on ideological toes. While evangelicals nod and agree with Luther who claimed that he would not accept any doctrine unless he was persuaded by "Scripture and plain reason," I hope to do more than just nod and agree (as many evangelicals also want, I would hope). If I become persuaded that inerrancy is not required by Scripture or plain reason, then as an evangelical I will not affirm it, and no amount of pleading with me about selling out on biblical authority will constitute a reason for me to change my mind. Appeals to the authority of the Bible are not going to work when the issue is one of biblical interpretation and not authority. When I am confronted with an avalanche of biblical evidence for annihilationism, I cannot – as an evangelical – be swayed by accusations of being soft or of trying to tone down the harshness of the biblical message. On the contrary, I hold the view that I hold because of the biblical message.
I do not accept that just because one is an evangelical in principle, one is duty bound to accept every dot and tittle of what every other evangelical thinks. To think that way is fundamentally opposed to the spirit of evangelicalism.
People might read this and think "what an arrogant schmuck! Of course we, his fellow Christians, do the same." I hope you do, and until I see evidence to the contrary, I am prepared to assume that you do. But I've seen plenty of reactions lately (not just at this blog) from evangelicals who do not extend this same presumption to me. The extremely hasty knee jerk reactions that indicate that a person has intellectually shoved me into the liberal camp to avoid taking seriously what I would otherwise have to offer as an evangelical is not just irritating, but it's genuinely disappointing. It confirms so many stereotypes of what evangelicals are like: scared of considering beliefs that they don't already hold, dismissively ignoring those who don't utter identical creeds with them, preparing mantras to bounce back at anyone who questions a belief they hold (regardless of how they go about it, just bouncing back the exact same mantra). For goodness' sake, have a little more confidence in the Christian faith. It can survive a little open-mindedness intact!
I am undissuaded by the critics, so like the late great Johnny Cash, I will continue to walk the line.
Glenn Peoples