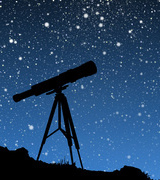 As readers will know, I think the moral argument for God's existence is a good argument. As those same readers will also probably know, I'm very sympathetic to a divine command theory of ethics. One thing that I've said from time to time, at the blog, in the podcast and elsewhere, is that sometimes critics of the moral argument or of divine command ethics confuse the ontology (or perhaps metaphysics – the terms sometimes overlap) of morality with the epistemology of morality. If, as I say, some people miss this distinction, what does it boil down to and where is the confusion going on? That's what this blog post is about.
When I talk about the ontology of morality (or of anything for that matter), what I'm trying to refer to is the factual state of affairs that is morality, regardless of whether or not anybody knows about that state of affairs. When I talk about God's commands being closely related to morality in an ontological way, for example, there are a few things I could mean. I might mean that the property of moral rightness is the same thing as (i.e. is identical with) the property of being commanded by God. That's an ontological or metaphysical claim because I'm talking about a thing's identity. Alternatively, I might be saying that moral states of affairs are caused or brought about by God's commands. That's a claim about causation, which falls under the heading of metaphysics. Those are two examples. When we ask about the ontology of moral facts, we're taking moral claims and saying, "how could these be true?" The moral argument for God's existence seeks to establish the conclusion that God exists because ontologically, the existence of moral facts requires something like God in order to exist.
When I talk about the epistemology of morality, however, I'm talking about something very different. Epistemology is all about knowledge and belief formation. When we ask how to account for some moral truth epistemically, we're not asking "how could these claims be true?" Instead, we're asking "how do people find out about these truths?" There are a number of ways, perfectly compatible with divine command ethics and the moral argument, that people can find out about moral truths. According to ethical intuitionism, under the right conditions there are moral truths that we intuitively grasp in much the same way that we have immediate experiences of the world through sight. Other ways of arriving at moral truth might involve a kind of reflective equilibrium, where we take the moral truths that we are more certain about and try to ensure that our other moral beliefs are compatible with them. Some might even believe that moral truths are secretive things that only those who belong to their religion can receive, imparted directly via some sort of unique special and personal revelation. The point is just that all of these are about ways of arriving at moral truths, and they are not about the moral truths themselves and what makes them so.
Given the fundamentally different categories described here, it's surprising how often they are confused. I was speaking to a student group at the University of Auckland earlier this year and was asked to give some summary reasons for believing in God. One of the reasons I gave was the moral argument – God makes best sense of the existence of objective moral truths, moral duties, moral values, call them what you will. The immediate reply was: "Surely you don't think that atheists can't know what is right or wrong, and can't therefore live decent lives!" The very first thought that entered a listener's mind was one that confused ontology with epistemology. What I had given was a statement about the ontology of morality. I hadn't said anything about epistemology at all, and yet her question was about epistemology. Of course atheist can know what is right and wrong, just like other people can. The moral argument claims that they can't give an adequate account ontological account of moral truths. Just what are moral facts? Why are they what they are?
In a recent discussion over at MandM with a visitor there the same thing happened. Matt Flannagan is also sympathetic to a divine command theory of ethics. The visitor, an atheist, was pretty sure that talking about divine commands was a waste of time. Since he could figure out what's right and wrong, and since he probably used the same method most Christians used, divine commands didn't even need to enter the picture. Divine commands, he said, are "superfluous" for this reason. But notice that this is all about epistemology. Yes, it's true that many atheists will find out what is right and wrong the same way many Christians do – all without making an appeal to divine commands – but that doesn't make reference to divine commands superfluous, since divine commands are not presented as an epistemological answer to the question: "How do we all find out what's right and what's wrong?" It may well be that God's command or will are what ontologically grounds divine commands, but that God has provided us with the epistemological means to figure out what is right and wrong (or put differently, to figure out what God has commanded, if they are the same thing) without even knowing that God exists.
Perhaps a scientific analogy might help. There are things called stars (stars here are serving as an analogy of moral truths). Ontologically, what are stars? I'm no astrophysicist, but basically stars are dense balls of really hot gas. Try to imagine how an informed astrophysicist (or anyone with a basic knowledge about stars) would react upon witnesses the following discussion:
Scientist: Stars are dense balls of hot gas.
Ken: Hot gas? That sounds like a lot of hot air. I don't even believe in balls of hot gas.
Scientist: Well, there are some pretty comprehensive bodies of work on the subject that give really good reasons for believing that stars are dense balls of hot gas actually…
Ken: I don't need to read all that "work." You can write work on any silly theory and call it scholarship. Tell me, how do you figure out that stars exist? I know they exist just by looking at them, and I don't need to make reference to this "hot gas" stuff.
Scientist: Well that's really not the point, I'm talking about what they're made of, not how we find out they exist.
Ken: Now you're just being evasive. Stop jelly wrestling and tell me how you know that stars exist. How did you find out they were there?
Scientist: This is silly. I found out that they exist they same way you did, I suppose. I just looked up into the sky and there they were.
Ken: See? I look up into the sky and see stars. You look up into the sky and see stars. Neither of us needs to prattle on about dense balls of hot gas. Dense balls of hot gas are completely superfluous to stars.
Scientist: I want the last minute of my life back…
This fictional character Ken is obviously muddling up the ontology of stars – what they are, perhaps how they got there, what they are like and so on – with the epistemological question of how we find out that stars exist. This is a most unhelpful confusion which holds us back from actually learning anything interesting about stars themselves (except for what many of them look like).
As it is for stars, so it is for morality.
Glenn Peoples