The latest issue of Philosophia Christi – one of my favourite philosophy of religion journals – is out (Volume 13, number 2). Here's what you'll see on the back cover: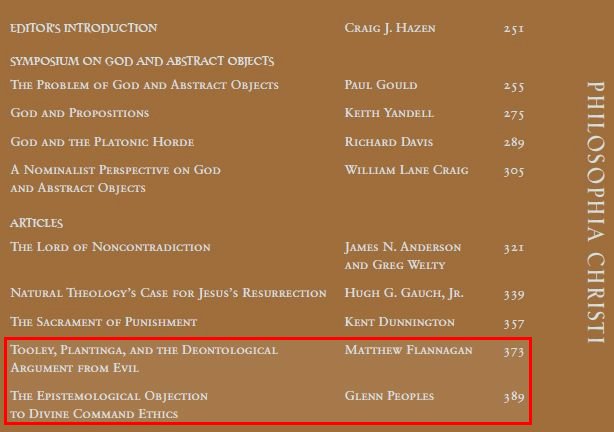 I'm betting that this is the first time two philosophers from New Zealand have appeared in the same issue of this journal. 🙂
(And as they say, the last shall be first and the first shall be last!)
Similar Posts:
If you liked this content, feel free to buy me a beer!