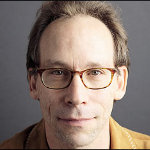 "Ah, those silly creationists are at it again. Every real scientist knows that evolution is fact, and then these people with no real experience in science come along and bumble through the issues without understanding them at all. And as for those geographers! I have no real time for geography myself, but pah! Everyone knows the earth is flat!"
Ironic, right? Anyone who would say this is playing by an obvious double standard, and they would look a bit silly, to put things mildly. They would be doing the very thing they complain about others doing. Just imagine my surprise then when I read through Lawrence's Krauss's reflections (I think after reading it you might be justified in calling it a bit of an outburst) on his debate with William Lane Craig.
Now, what he says is more or less what one might expect, human nature being what it is. Everyone's tale of the battle they were in is likely to be a tale of their great and glorious victory. In Krauss's case it's nearly (but not quite) like that. Instead it's a case of him explaining why he mightn't have seemed impressive on the night – but he really does actually have the better arguments. He complains about the way that people were carrying on after the debate (online), spouting about how Bill Craig won and so on. But, says Krauss, he didn't use his real knock down arguments in the actual debate, because he's a nice guy and he wanted to "consider the sensibilities of the 1200 smiling young faces in the audience." We wouldn't want to scare them or look mean, you see. But now he's happy to unleash them in a format where Bill's not standing there, waiting to reply. Essentially, Krauss opines, Craig's foray into arguments related to science in that debate really amounted to "disingenuous distortions, simplifications, and outright lies." He wasn't just wrong, says Krauss, he was wrong, he knew he was wrong, and he lied. Evidently Krauss was pretty disappointed in how the debate went, because on the face of it this looks like very poor form indeed.
The "I didn't want to shock you by giving them then, so I'll give them now" arguments that Krauss shared online after the debate largely boil down do the claim that Craig had nothing more than "God of the gaps" arguments (a phenomenon I commented on back in June 2010). Now I think this is a simple misunderstanding of Craig's case. It is preposterous, for example, to refer to the Kalam cosmological argument and then to complain that Craig was "Simply arguing that one doesn't understand the results, or doesn't like the results and therefore one has to resort to supernatural explanations." Craig offered specific reasons for maintaining that the cause of the universe had to be timeless, spaceless and personal. By all means argue against the arguments if you don't agree with them. Say that those reasons fail, but mischaracterising them this way is intellectually disappointing to say the least.
But that's not what got my attention here. Krauss is a physicist, and he is complaining here that Craig just doesn't understand the nature of scientific argument, physics in particular. And yet just look at this gem that pops up when Krauss tries to swiftly floor the moral argument for God's existence:
As I tried to explain to Craig, paraphrasing Steven Pinker, if there were a God, either God would have the choice to determine what is right and wrong or not. But in this case, if God determined that raping and murdering 2 year-olds is morally acceptable would it be so? If not, as reason and experience suggests, then God really has to resort to other considerations, kindness, compassion, etc (except for the Old Testament God!), on which to base God's decisions. But if that is the case, why not just dispense with the middle-man.
Here Krauss poses what is apparently meant to be a devastating objection, and yet if he were familiar with the literature on the moral argument or divine command ethics (the view he appears to be tackling), he would know that this objection has been addressed numerous times. He is critiquing the view that God's commands or God's will are constitutive of moral obligation (i.e. what God commands is what's morally right, and what God forbids is what is morally wrong). But doesn't this, Krauss rather confidently suggests, lead to the absurd view that God could just command any awful thing like rape or torture, making it right? And if we say no, and instead say that God bases his commands on what's kind or loving, then why even bring God into it? Why not just say that kind or loving deeds are morally required, and God is irrelevant?
Here Krauss does not even pause to consider the responses to this complaint. It's like he's not even aware that they exist. In fact I'd put money on it, and here's the problem. Krauss knows a lot about physics (in spite of him misdiagnosing Craig's arguments that relate to science). On the whole he knows his subject well, and if he disagrees with someone (especially a religious someone, it turns out), he takes them to task for not – so he thinks – really understanding science. And yet when it comes to arguments outside of that field (like meta-ethics in this case), he charges like a bull without even the slightest background in the relevant arguments and ends up thinking that he has made a victorious rebuttal, not knowing that this is a rebuttal that has been relegated to a long, long list of failed arguments already. The argument is one that should be returned to Krauss with "revise and resubmit" written in red pen on the front.
I'm sure Dr Krauss doesn't read my blog (I'm not a scientist), but even a relative small timer like me has addressed this in the past (in 2007), when I attempted to explain that the mere fact that God has reasons for commanding as he does cannot, by itself, show that morality is not grounded in God's commands. The condensed version of the response is to point out that being good for people or being loving or kind does not in itself make something morally required. There are two easily stated reasons for this (and perhaps more). Firstly it falls afoul of the fact/value distinction, as noted by Hume (who note that no strictly evaluative conclusion or ought statement can be inferred solely from non-evaluative, descriptive premises). Secondly, inferring directly from "good, kind" etc to "morally required" has the absurd conclusion that we are morally required to do a vast number of things most of which are incompatible (since it would be good for people if I became a foreign aid worker, and it would also be good for people if I did other things here in New Zealand, for example).
I followed the above blog post up much later with a blog about how God's reasons for commanding as he does do not require him to command in a given way, they merely offer constraints. Others have made the point before me; Philip Quinn, Baruch Brody, John Hare, Robert Adams. But if one is going to get hot under the collar and complain about another person's ignorance in a field of study, and then bring out the "big guns" and offer a purportedly devastating critique, one really cannot afford to then just offer a weak old objection that has been squarely addressed multiple times. But Krauss seems oblivious to all of this.
There's a valuable lesson here about having one's house in order before trying to mend others', or about glass houses and stone throwing (the other lesson is about writing about your disagreements with people while still angry). While I don't think that it's acceptable for other people to fall prey to such ignorance combined with confidence just because "Krauss does it too" (and as I said, I don't think Craig's arguments succumb to Krauss's criticisms anyway), given that Krauss himself complains that others blunder into territory that the simply don't understand, I cannot resist the comeback: Physicist, heal thyself! (Badum tish).
Glenn Peoples
Similar Posts:
If you liked this content, feel free to buy me a beer!