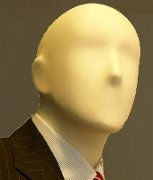 I've never been coy about the fact that I'm looking for academic work. Through the blog, the podcast, publications and public speaking I'm trying to raise my profile in the hopes that all these things will help me to make that contact, get the right person to notice, land that job, get that title, improve finances, and set me off on a rewarding career. Of course I wouldn't shun any of those things. I'm not stupid. But I'm not just an academic and a Christian. I'm a Christian academic. That doesn't mean that the only subjects that interest me are overtly about God (although given that my subjects of interest are philosophy and theology that is certainly a common theme in the subjects that do interest me). It means that I do academia as a Christian. My goals and my attitudes need to be continually shaped into goals and attitudes that are not just compatible with a Christian outlook, but which are an integral part of it.
One of the things that this means is that it's not about me. What if I could pass on knowledge, stimulate interest in the greatest questions life offers, questions about right and wrong or what's really real, challenge people to engage the world in a more reflective and just way, present a Christian worldview as credible to critically minded people, address objections to the Christian faith, and achieve all the ends that I set out to achieve that benefit other people without benefiting myself in terms of my profile, job, status, position in life or financial well-being? Would it be worth it? Would I still do it? Facing real world concerns, frustrations, disappointments, disenchantments and ambitions, it has often been easy for me to lose sight of the right answer to that question. Of course it would be worth it, and I've got to work on not measuring the worth of an endeavour in terms of me. It's not about me – it was never supposed to be. Think about all those goals: passing on, stimulating, challenging, presenting, addressing. Those goals are all about doing things for others, getting a job done. If I can speak in terms of having a "calling," those things (as far as I can tell) are my calling. Crazy though it might sound to people who don't share my most fundamental beliefs about things, I actually believe that when I do those things I am serving God as he wants me to serve him.
The Apostle Paul became the most influential theologian in the history of the Christian faith without being employed to do it. Although he was grateful for the support he received (e.g. Philippians 4:10-20), he even made a point of the fact that he was willing to work to earn his keep as well as serve the church in ministry (2 Thessalonians 3:6-9). It's a fine line sometimes – teaching in the humanities really is the career I want so why shouldn't I promote myself as much as possible and shape all my efforts around reaching this goal? That's not a "ministry," that's a career. But at the same time there are much bigger goals that matter more – maybe I should care more about what I do as a vocational matter for the good that comes simply from serving. Right now I'm preparing a short course on apologetics for church audiences here in Dunedin (I don't know yet what the uptake will be like). What's in it career or status wise for me? Nothing. But this sort of thing is actually why I wanted to do theology and philosophy in the first place. In this case, I want to equip Christians to think about what they believe, whether it's credible, why it should be believed, and how to address challenges to it. Maybe this sort of thing is what I'm "meant to do," so that it never becomes about status, career, money etc. Maybe there's some way for me to end up doing that sort of thing full-time – although I don't really see how at the moment. Who knows?
I know, I have traits that make all this hard to appreciate this sometimes. I have a photo of myself with flames in the background at the top of the page. I make heavy metal music for my podcast, which is named after a famous line in a crime movie. I make wise cracks about people who I think have stupid arguments. It might sure look to some people like it's all about me sometimes! I can't help my personality. No matter what I was doing, I would do it like this. But like John the Baptist said, "He must increase, I must decrease."
It's a tough nut to crack. I guess I'm forced to grapple with it in ways that some aren't, given the wide gulf between my passion and my actual lot in life; having to explain why "I don't really care anyway if I'm not successful in the eyes of the world." Maybe this is my way of rationalising failure! But I hope it's more than that. I'd like to think that this is part of the process through which God is showing me that it's really not about me.
Glenn Peoples
Similar Posts:
If you liked this content, feel free to buy me a beer!