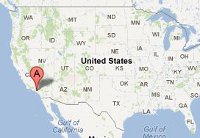 I'm excited to let you know that on Friday the 29th of June (local time) I will be speaking to the Los Angeles chapter of Reasonable Faith.
The topic will be somewhat philosophical in nature. The title of the talk will be "The non-moral goodness of God," and in it I'll be talking about how God's goodness relates to God's role in providing the basis of moral truth. If morality is tied up with God's commands, then couldn't God just command any horrible thing, and it would be the right thing to do? Can we avoid this sort of objection by saying that God is a morally good agent? Does God have "morally sufficient reasons" for commanding the things that God commands? I'll be addressing these and other questions.
If you're in the LA area, please come along! Contact details for the LA chapter of Reasonable Faith are available here at the Reasonable Faith website.
No, I won't actually be there. This talk will be given via Skype.
See you there (Sort of) – and spread the word!
Glenn Peoples