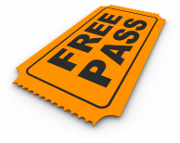 In what I think is a twisted irony, I'm about to become the bad guy by saying that we are not animals and we should not engage in retaliatory killing.
In recent news, a man in Texas was reported to have beaten another man to death for allegedly sexually abusing his daughter. As soon as I saw the headlines and the initial comments that people – in fact Christian people – were making, I had the sinking feeling that I was going to have to say this. The comments I was seeing were along the lines of – when children are involved, all the rules are out the window, this guy should be given a medal, not a conviction. The rationale that I was hearing was "he was just defending his daughter." I suggested that maybe there's a difference between stopping someone from molesting or sexually assaulting a child on the one hand, and then, having done so, attacking that person and beating them to death. Nobody would hear it.
As I anticipated with some sense of gloom, the grand jury of this man's peers likewise disagrees with me.
No charges will be laid against this man. Notice that they're not even saying "Yes he committed a felony, but the charge should be reduced because he would surely have had a reduced capacity to respond rationally under those circumstances." No, the jury has said that there isn't even a case to answer. He has done nothing, literally nothing, to raise the eyebrows of the courts.
Yes I'm a conservative in most respects (or at least that's what I'm told), but my fellow conservative Christians, this brings out the ugliest and worst in you. Here's a summary (from the above link) of the facts that nobody disputes:
There were seven people in attendance in total, including four members of the family, two acquaintances and a stranger to the family, who was the alleged molester. According to McMinn, the alleged abuser was a legal worker from Mexico.
His 5-year-old daughter had gone off toward the barn, to feed the chickens, the child's grandfather told CNN affiliates KSAT and KPRC.
Then her father heard screaming and ran. He found a man sexually abusing his daughter, according to Sheriff Micah Harmon.
The father stopped the alleged abuser, and then pounded him repeatedly in the head, killing him, authorities said.
The last sentence is obviously the key here. He stopped this man from abusing his daughter – and of course he stopped it successfully. Nobody was going to continue committing such an act after interrupted by the father. What then? What more could he do to stop the harm? Nothing, sadly. You can't undo the past, you can only help the victim in whatever ways necessary in the present and future.
Now we have a man who was caught in the act standing before us. You've stopped him, and there he is, right in front of you. Pray tell, my fellow conservative Christians. What should happen now? The daughter should be seen to, yes of course, she would be seriously traumatised. That's priority one. What else? Can you think of anything? As far as defending the girl from a sexual attack goes, it is done. Oh I know, how about we attack the person who did this and beat them senseless? Actually they will die, but that's not what we planned so it's all good, right? Well sure, you could do that, but that wouldn't be a defence of your little girl. Nobody – no reporter, no juror, no police officer, no member of the family involved, no blogger, no Facebook commentator with his or her sense of righteousness about what this person deserved – nobody believes that this farm worker was about to go in for another attempt now that he had been stopped. Nobody, not one single person, I guarantee it, sincerely, being ruthlessly honest with themselves, believes that to fly into an uncontrollable attack on this child abuser, would be an act in defence of your daughter. Not one of you. I say that realising that some of you might even look me in the eye and deny it, claiming that you think it was a defensive act. Forgive me, but you're a liar. Revisit the facts as detailed above. Nobody believes that. You're not being honest with yourself, because the truth is that just like the stereotypical Texan (and it's a stereotype I know, some of the most beautiful I know are Texans), this man was a no good fer what he dun did, and he dun got what was a comin' to him. He deserved it, you think, so you look the other way and call it something that it wasn't.
As I have said in the past, I believe that provocation should be admitted as a partial defence in homicide cases, but it's only a partial defence. It doesn't mean that we can act like nothing happened. This would certainly be a case of provocation, but hear this: The horrendous evil of another person does not dissolve our duty to refrain from evil. It does not mean that "all bets are off," and it does not give us a free pass. We're not animals. To start to think and speak this way is to lose our humanity, and it smears and diminishes that which sets us apart, the very image of God.
I'm no pacifist, and I don't think my Christian commitment means that I should be one. I know full well that there are passages of Scripture that justify defence, and there are passages that justify the state's use of force against evildoers like this child abuser. But in the case of the state's use of force, the fact that the state can legitimately use force in this way is the very reason the Bible gives for us not doing so to take retaliation into our own hands.
Beloved, never avenge yourselves, but leave it to the wrath of God, for it is written, "Vengeance is mine, I will repay, says the Lord."

Let every person be subject to the governing authorities. For there is no authority except from God, and those that exist have been instituted by God. 2 Therefore whoever resists the authorities resists what God has appointed, and those who resist will incur judgment. 3 For rulers are not a terror to good conduct, but to bad. Would you have no fear of the one who is in authority? Then do what is good, and you will receive his approval, 4 for he is God's servant for your good. But if you do wrong, be afraid, for he does not bear the sword in vain. For he is the servant of God, an avenger who carries out God's wrath on the wrongdoer.

Romans 12:9 and 13:1-4
If you're a Christian (actually if you're a person at all, but I especially appeal to my fellow believers here), please do not get swept up in the "good for him" crowd. Be different. Please stand out from the group by speaking out for what is unpopular because it's right.
Glenn Peoples