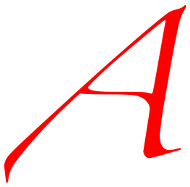 It's back!
The last month has been pretty crazy for me: changing job and moving house being among the main culprits for this state of affairs. But after much ado, here it is, Episode 15! This time I'm asking a simple question: Why be an atheist? And if you're not one, why become one? And if you are one, why try to persuade other people to become one?
I've started a new trend with this episode. Some previous episodes were just too long for a lot of listeners, so I'm making a fairly strict rule that episodes shall not exceed forty minutes. This one's just under twenty eight minutes, so I'm off to a good start. Also, I'll only be putting episodes up each fortnight rather than weekly, just because I don't have quite as much time as I did before – plus with all these people downloading an episode every week I literally couldn't afford the bandwidth!
So here it is, enjoy. As always, comments either here or by email to be discussed on the show are more than welcome.
Glenn Peoples
Podcast: Play in new window | Download