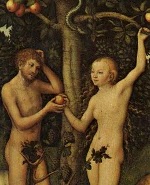 Time to go to Sunday School. I was prompted to write this one just because the doctrine of original sin is one that I have never personally heard a sermon on in all the churches that I have attended. Now that's not to say that these churches reject the idea, but it does mean that for a lot of Christians, they haven't been directly taught about it. I don't want to presume to teach people stuff they already know, but at the same time I thought it couldn't hurt to do my part to make sure that Christians actually understand their theological heritage. So here's my take on the doctrine of original sin.
Episode 034: On Original Sin
[ 42:49 ]
Play Now
|
Play in Popup
|
Download
Similar Posts:
If you liked this content, feel free to buy me a beer!