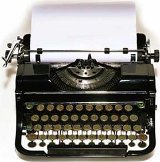 I submit the following questions/requests/general comments for the consideration of all journal editors out there.
Firstly, consider why you are asking people to send two (or even three) printed copies of an article that you might not even accept. You're running an international journal, and you're asking people to mail bundles of maybe 30 pages. Sending these packages internationally is not cheap!
Secondly, academic organisations are supposed to be enlightened, and to care about waste/efficiency, the environmental impact of transport, and staying at the cutting edge of civilisation. Sending huge wads of paper to you via aeroplane really isn't helping that image. You have a website, so I'm assuming that you have email.
Thirdly, it's probably more encouraging for people who might contribute something really great if you don't require them to learn a whole new software package from scratch just so that they can send you an article. We like your journal, but do you expect us to think it is really that important? LaTeX is not just another version of Microsoft Word or Open Office. It may as well be written in the a click language out of darkest Africa for a person who hasn't used it before. Why not just accept Rich Text Format with some simple  non-negotiable rules about presentation?
Fourthly, I know this is a bit of a personal bugbear that you might not care about, but can't you all get together and just agree on a method of citing sources? How about one that's not only briefer to write, but easy to read as well? This is especially true if you think your journal is so awesome that you turn down most submissions. Otherwise you're asking people to write a unique version of their paper just for the sake of your journal. Again, I like your journal, but are you that important? Really? Maybe you are, but give us a break! The only book that should ever be called (1984) was written by George Orwell.
Lastly, and yeah I'm just being bitter now, remember: It's not your article, it's somebody else's. Maybe if you wrote on the subject that the article is about, you'd decide to add a lengthy excursus on a related subject that you think is the most interesting subject in the world. When you get the chance to write that article, go for it. Satisfy that fascination of yours. Just understand that that's not the subject that I want to write about in this article OK? Making my pursuit of your interest a prerequisite of you accepting this paper is probably a wasted effort. Live out your own passion – don't do it through me.
Glenn Peoples