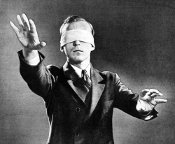 In Episode 41, I address a common objection to divine command ethics: Does the fact that non-believers can still know moral truths and live moral lives somehow show that morality is not in any way grounded in God's will or commands? Here I survey some crude versions of this argument and then offer some comments on a more recent presentation of the objection by Wes Morriston.
Episode 041: The Epistemological Objection to Divine Command Ethics
[ 40:41 ]
Play Now
|
Play in Popup
|
Download
Similar Posts:
If you liked this content, feel free to buy me a beer!