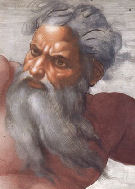 What do we mean when we say that God is good? If I'm right, we shouldn't mean that God is morally good.
In this episode I explain why it's best not to think of God as morally good, and why it's also best to maintain a clear distinction between moral and non-moral goodness, and in doing so deflate some objections to divine command ethics.
Episode 046: The Non-moral Goodness of God
[ 38:56 ]
Play Now
|
Play in Popup
|
Download
Similar Posts:
If you liked this content, feel free to buy me a beer!