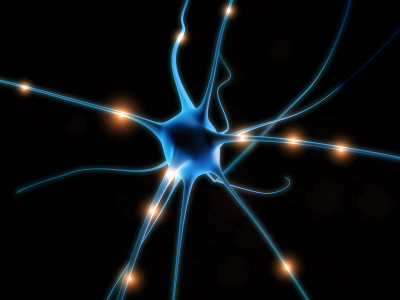 Sometimes the defenders of dualism are the pot, and their materialist targets are the kettle. Think about the following ways of arguing that we have immaterial souls and see if you can find anything wrong with them:
"The phenomenon of consciousness is powerful evidence for substance dualism.1 For materialism has a basic inability to explain this phenomenon. What actually causes a physical combination of molecules to experience anything at all?"
"I can't personally see how a material entity could produce the phenomenon of consciousness. So it is up to materialists to explain this to me, or else I should accept dualism as a philosophy of mind."
"No proponent of a materialist view of human beings has ever come up with an explanation of how a material brain or body could do X" (where X is the performance of some mental function). So it is a bankrupt view and should be rejected."
"Even materialists admit that consciousness is a 'hard problem.' So much for materialism!"
"We should continue to embrace substance dualism and reject a materialist view of human beings by default and until its proponents can put together a convincing explanatory account of consciousness."
"Qualia – mental phenomena of experience – pose a serious challenge to materialist philosophies of mind, because there is no way to explain why they exist, given a materialist stance."
These are not hypothetical lines of argument. They are from real conversations (wording may have been inadvertently changed, but this is the general gist of the actual comments that I am recalling). I have seen them many, many times. If you spend much time in philosophy of mind, especially within the context of Christian theology (as I see these comments more from evangelical theologians and fairly vocal apologists more than from anyone else), then you will have seen them too.
I am going to take it for granted, out of respect for my readers, that you fairly easily see the double standard at work here. It is perfectly obvious that the inability of the proponents of a material philosophy of mind to give an account of X is not evidence that substance dualism is true. This inability may simply indicate that explaining how any system – regardless of the substances involved – can give rise to X is really, really hard. The standard is a double one just because the dualist is faulting materialists for failing to do something that dualists likewise cannot do. Consider the following argument:
"Substance dualists about human beings cannot explain how consciousness is produced. Therefore substance dualism is false and a materialist philosophy of mind is true."
The sort of polemicist who makes one of the arguments listed at the start of this blog post might not initially know what to do with an argument like this, other than blink and go "wait, what?" But after a few moments the penny does tend to drop: Saying that the soul exists and is the reason for consciousness doesn't explain how consciousness comes to be. It simply assures us that there is an explanation for consciousness if souls exist. But what reason is there to believe this? The dualist might be tempted to reason by analogy: "Well, God exists and God is conscious. God is not physical, so there you have it. A non-physical thing can be conscious." Perhaps so.2 But this short-cut does not help the dualist's cause one iota. This does not assure me (nor should it assure you) that an explanation exists for why God is conscious. Perhaps there is no explanation. Do you know of one? You might retreat to saying "OK so maybe we can't explain why God is conscious, but we can at last agree that he is, and therefore a non-material thing can be conscious." But if the dualist retreats to this much weaker claim, they have sold the farm.
[Dualists] must now agree that our inability to explain how a thing can be conscious is not a reason to deny that it can be conscious.
For they must now agree that our inability to explain how a thing can be conscious is not a reason to deny that it can be conscious. From this it follows that our inability to explain how material things can be conscious is no reason to deny that they can be. The argument from consciousness against materialism must be surrendered.
The longer I reflect on the argument from consciousness, the more bewildering I find it that so many people think that it is profound. What I have a hard time explaining is why so many Evangelical apologists for dualism find this sort of argument so persuasive – or at any rate, why they treat it as though they did. But of course, my inability to explain their confidence does not give me a reason to doubt it.
Glenn Peoples
"Materialism" here just means the rejection of substance dualism as a philosophy of mind. It should be taken to imply nothing beyond this. [↩]
I'm overlooking entirely the enormously anthropomorphic approach that this argument takes to God, treating him as a conscious entity as we are conscious entities. [↩]