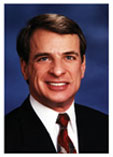 Apologists need to calm down and stop eating their own.
I will admit to jumping on a bandwagon with this one. A good recent post over at MandM alerted me to just how far and wide the phenomenon of apparently ignorant evangelicals bashing William Lane Craig is spreading based on something he said recently. Since such uninformed critique seems to spread like wildfire, I thought I would add my voice to those defending Dr Craig and calling our fellow evangelical Christians to be a little more patient and careful – as well as striving to be better informed about the theological issues we discuss. Continue reading "In Defence of William Lane Craig on Original Sin" →
If you liked this content, feel free to buy me a beer!