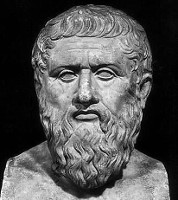 Episode 4 already. One more episode and I'm halfway to 10!
The main feature of this show is an audio dialogue, "A New Euthyphro." This dialogue is a re-make of part of Plato's Euthyphro dialogue, with a twist: This time Socrates' is armed with a little more philosophical acuity than the bumbling Euthyphro that Socrates gave us. This time, the so-called "Euthyphro Dilemma" fails abysmally as an attack on divine command ethics.
Episode 004: parodying Plato
[ 44:41 ]
Play Now
|
Play in Popup
|
Download
Similar Posts:
If you liked this content, feel free to buy me a beer!