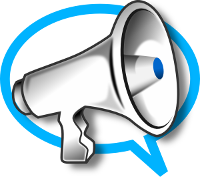 We know that constitutional or legal freedom of speech was not violated when you bullied Brendan Eich out of his job at Mozilla because of his view on marriage. But lift your standards a little. "Legal" does not mean "good."
Sometimes, public, ugly spats, cases of abuse or bullying, hate, or division can have the effect of causing misunderstandings – or perhaps just properly understood but really wrong views – about moral and legal issues to come bubbling to the surface of public discussion. The appalling treatment dished out to Mozilla's Brendan Eich recently has been just such an example. In particular, the issue of freedom of speech and the consequences of the exercise of that freedom have been much discussed.
Just yesterday I managed to confuse somebody who supported Mr Eich being ushered out. At one point, when they were talking about constitutionally protected free speech, I pointed out that nobody was complaining about free speech being attacked. But at another point, when I was talking about the freedom – i.e. the ability – to speak one's convictions without being hated and publicly crucified, I said that freedom of speech was being attacked here. Woah, his head exploded.
As I said when I first commented on this issue, a legal or constitutional right to free speech really hasn't been the issue here. Mr Eich was always able to exercise that right. This is a legal right to freedom from government censorship, and it's pretty clear that Mr Eich's rights in this regard were not taken from him. The way the government was involved in the fact that the IRS leaked a tax return to a gay rights lobby group, revealing Mr Eich's donation, is fairly disturbing – but that's a slightly different matter.
What I want to zero in on is this: When people who identify as progressives on the "gay rights" issue (e.g. organisations like GLAAD, who called for Mr Eich's head, pressure that I say Mozilla responded to in exactly the wrong way) call for acceptance or tolerance (they really aren't the same thing, but that too is another matter), and for people to not be "bigots," they are talking about moral issues. They might accept that it's legal for people to not like them, and even for people to be narrow-minded and, from their perspective, hateful. Of course they don't like it, but this is the free world. What they are saying – hopefully – is not that it should be illegal to think differently from them and to express points of view that they find objectionable, but rather that – as far as they're concerned – their perspective is the morally right one, and so it would be good if everyone shared it. Of course, we all take this attitude towards our own moral convictions, myself included.
But when it comes to the poor treatment dished out to people like Mr Eich – who was loudly decried from all quarters and essentially hounded out of his job – suddenly the action is defended on the grounds that it is legal. You might now, after the fact, want to avoid this description and put together an argument that it was morally right for him to be treated in this way. But in the real world as the fallout unfolded, time and time again I have seen this argument used: "What are you complaining about? Brendan's constitutional freedom of speech wasn't interfered with. He wasn't censored. He did speak. And other people used their free speech to call him a bigot and basically make him lose his job. Nobody's legal or constitutional freedoms were taken away, so what's the problem? There's no constitutional freedom from the consequences of your speech. When you speak freely, sometimes there are consequences!"
Suddenly, the bar is much, much lower. Now, all of a sudden, "progressives" (a term most of these individuals frankly do not deserve) are in a race to the bottom. We don't care whether this treatment was virtuous. We don't care if it was good or right or not. No legal rights were violated. It wasn't illegal or unconstitutional, so stop complaining!
Really? This is the new gold standard? Forget virtue, you're only concerned about legality? So when Westboro Baptist Church pickets another funeral, declaring that "fags die, God laughs," you should just keep your yap shut and treat everything as hunky dory because they have a constitutional right to do it – because this is legal? If the head of a large bank was pressured to leave because churches worldwide called for her to step down because she spoke at a pro same-sex marriage rally, so the bank issued a statement saying that "in light of this untenable situation, in the interests of the company she has suddenly had an unexpected change of heart and chosen to step down," the progressives would think that nobody should raise their voice? Because hey, free speech wasn't violated, legal rights weren't attacked, and sometimes there are consequences for speaking freely?
Don't even pretend. Nobody is that stupid. When people say that free speech was attacked recently when Mr Eich was pressured out of his job because he chose to support a traditional view of marriage, nobody is saying that a legal right was taken from him. What they are saying is that the kind of bullying that he faced because of his own beliefs is wrong. What they are saying is that even if it's legal to hate people because of what they say and believe, and even if it's legal to hurt them or disadvantage them for it, you shouldn't do so.
Maybe the take home message to my progressive friends is this: You say that you care about what is good. That's good. So how about, when talking about the vicious treatment that your friends dish out to the people they hate, you apply that same standard. Legal or not, is it good?
Glenn Peoples