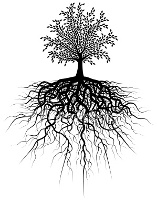 Did you know that I'm an Apostle? It's true! My ex sent me packing, and the word "apostle" in the Bible comes from a Greek word that means "sent one." Don't argue with the Bible, this is what the Greek means!
You probably haven't heard anyone make an argument quite like this, because to do so would expose just how absurd this sort of reasoning is. This instalment of the "nuts and bolts" series is all about the root fallacy, one of the most common mistakes that a lot of sincere, well-meaning people make when interpreting the Bible. The root fallacy is committed where a person assumes that the meaning of a word must be bound to the meaning of its etymological root.
Continue reading "Nuts and Bolts 016: The Root Fallacy" →
If you liked this content, feel free to buy me a beer!