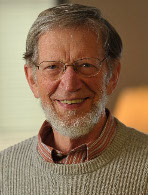 Here's episode 36, in honour of the recent retirement of Alvin Plantinga as the John O'Brien Professor of Philosophy at the University of Notre Dame. It's sort of a "nuts and bolts" podcast episode on Alvin Plantinga, introducing the listener to his account of belief in God as a properly basic belief – a belief justifiably held, but not held on the basis of evidence or argument.
Enjoy.
Episode 036: Plantinga and properly basic beliefs
[ 55:27 ]
Play Now
|
Play in Popup
|
Download
Similar Posts:
If you liked this content, feel free to buy me a beer!