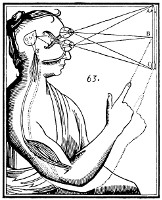 Here it is, part two of the series on philosophy of mind, In Search of the Soul. In this episode I introduce the viewpoint called emergentism, and I explore the argument for dualism from free will.
It's not the most exciting of episodes, but it's worth including and listening to if you're wanting to get a decent overview of philosophy of mind because it lays out a major position (emergentism) and examines a pretty common argument for dualism. In episode 28 (I've decided that the whole series will be no more than five episodes long), I'll look at William Hasker's (among other people) objection to physicalism from the possibility of an afterlife, which I think will be a lot more interesting.
Glenn Peoples
Episode 027: In Search of the Soul part 2
[ 44:34 ]
Play Now
|
Play in Popup
|
Download
UPDATE: Here the whole series, now that it is complete:
Similar Posts:
If you liked this content, feel free to buy me a beer!